To say that 2016 has been a year we want to forget, well that would be an understatement. Between blowing the motor up on the first lap of the season, to my finishing the blowout of my shoulder caused by a pit road accident 10 years ago, this season has been very forgettable.  And it's hard.  And it sucks.  Not being able to race this season has been really hard on me personally, as well as on the team.  Thankfully we have some amazing sponsors that were understanding, but its hard to sell the car and bring in additional support when you aren't racing.  Or movable.
Being able to align with TJPerformance and bring them in to handle all our engine work and tuning has been a massive boost, and well could have been worth all the down time.  Phoenix now sports a very solid 2.2 L61 Engine with an LSJ head, custom Arias Pistons, 13:1 compression, some ZZP R&D cams and their new coil packs, some Fuel Injector Connection 1300cc Injectors and a 3.0 inch pulley on a stock Eaton M62 Supercharger.  A TJP Radiator and Heat Exchanger with dual 12″ fans keeps the whole thing cooler than cool  (Dare we say ice cold?) All this goes thru our Clutchmasters FX400 Clutch and into our F23 Trans with Quaife LSD.  It's quite a setup.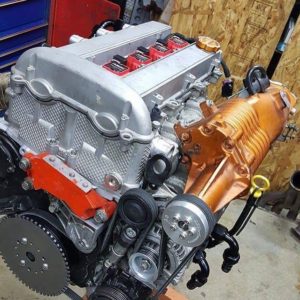 Power management is handled by an AEM Infinity ECU now, which allowed us unparalleled tuning ability.  It was not a plug and play setup, building a harness for the infinity, but AEM provides great tools and top notch advice for converting one of their flying lead kits into a custom engine bay harness.  The car is now making over 300whp as we continue to tweak and adjust the tuning.
We took the car out to Willow Springs Friday to shake it out for the first time.  If nothing else, it was great after 9 months to just hear the car fire up and to be able to drive again.  The new Ethanol fuel system and TJP Surge tank work flawlessly, as does the AEM.  The engine is a bit too good, as our test day was cut short when excessive oil pressure blew the front main seal out of the cover.  But even on old tired, on a damp track, it was pretty easy to see that the Phoenix has risen again and is ready to haul for 2017.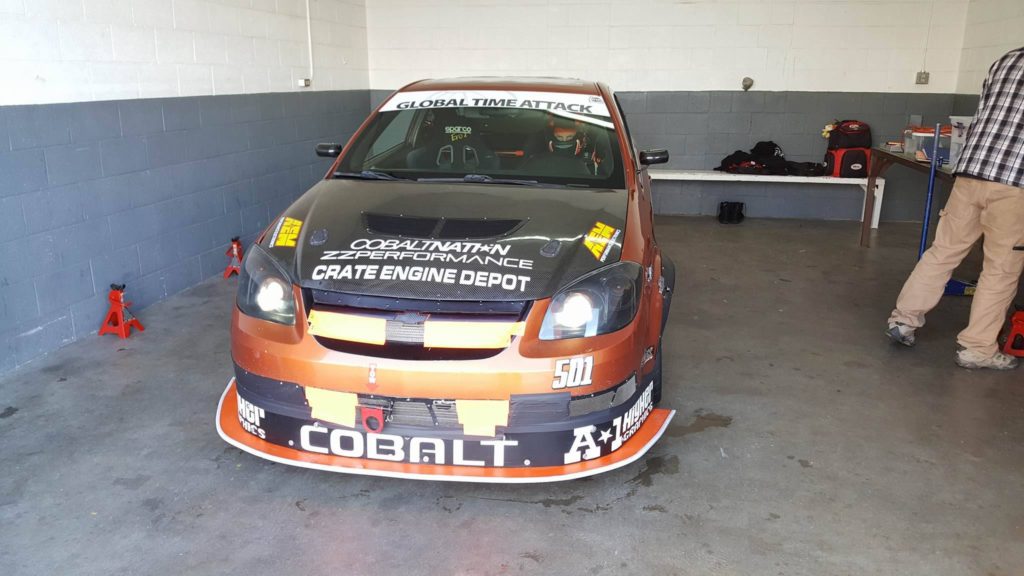 We will replace the seal, as well as adjust our oil pump relief spring setup and hope to be back out in January to shake down again. After changing as much of the car as we did, this was a relatively minor "failure" and I'll take it.  Look for a bit more from us after Christmas as we gear up to go test again in January.
We are actively looking for partners and sponsors for the 2017 Time Attack season.  If you would like to join the great companies below, please contact us!
A1 Higher Graphics – AEM Performance Electronics – Clutchmasters – Crate Engine Depot – Design Engineering Inc – GoPro – GoPuck – Ogio International – Paul L. Whitney & Assoc. – Pit Posse – RockwellTime – Slick Products – Spy Optics – ThatGMPartsGuy.Com – TJPerformance – TrackSpec Motorsports – ZZPerformance