Team Owner / Driver Chris Hofmann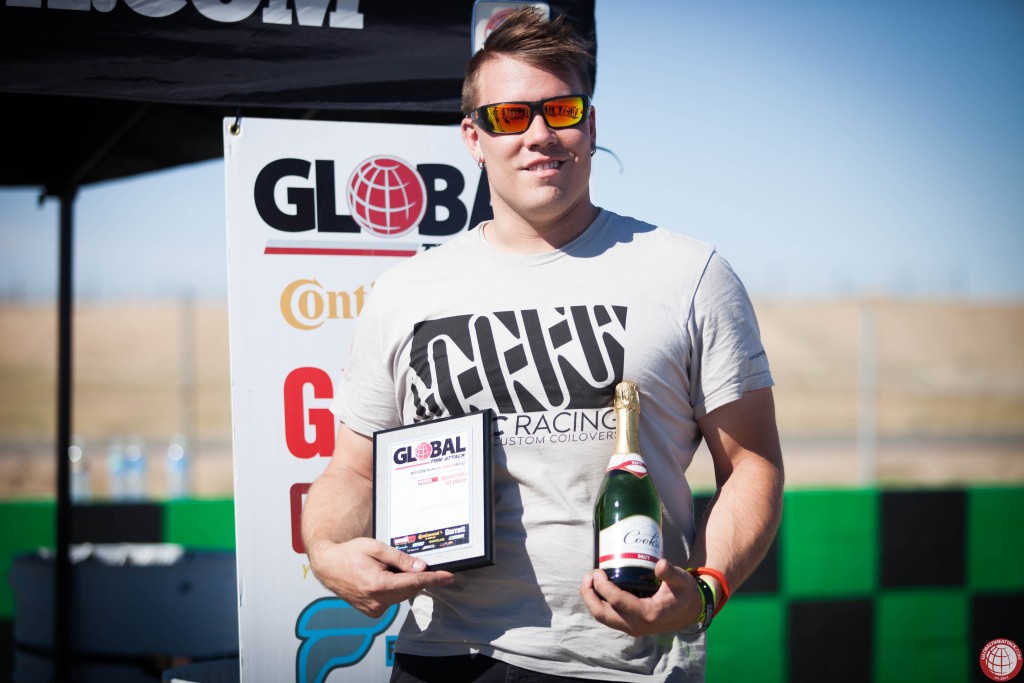 DOB: August 19, 1987
Hometown: Wernersville, PA
Current: Concord, CA
Years In Racing: 18
Years Driving: 7
Day Job: Rocket Test Engineer
Eagle Scout
---
Chris has been around racing his entire life. Growing up in Southeastern Pennsylvania dirt cars – late models and sprint cars – were everywhere, but the first true racing passion Chris had was for drag racing.  His first mentor came in family friend Carl Ruth, owner and driver of the Crown Entertainment NHRA / IHRA Funny Car.  Many weekends as a child Chris would hang out in the teams shop, helping to clean the shop, the transporter, and the drag car.  He looked forward to going out on the road with the team when he turned 14 (IHRA's age limit for pit help at the time) but the team sadly shut down that year due to lack of funding.  What seemed like a massive setback turned into a massive opportunity when Carl was able to introduce Chris to another local racer competing in the ARCA Stock Car Series.
It was the beginning of the addiction to go racing for life.  Working for Bobby Gerhart Racing all thru high school, Chris enhanced his mechanical skills, and learned basic fabrication skills as he working the shop, helped load trailers, and then began to help assemble, setup, and decal the racecars for events. He traveled with the team as much as he could – going to races being the only reason he would miss school. He focused on driveline assembly and fuel cell work mostly, while learning to build windows, valences, and ductwork as well for the new cars the team acquired.  Going to VoTech to learn to be a machinist while he was in high school, Chris' senior project was building a jig and setting up a 4 axis CNC Mill to engrave the team logo on their engine valvecovers.
After graduating high school in 2005, the allure of NASCAR came calling and Chris went south to Charlotte, NC.  Originally working as a machinist for Joe Gibbs Racing, he later moved on to be a driveline mechanic and car chief for MacDonald Motorsports, and in his time in Charlotte would do work for JD Motorsports, Charles Lewandoski Racing, Vision Motorsports, MacHill Motorsports, Rich Woodland Racing and more, all as a for hire mechanic: always focusing on driveline and fuel systems as his specialty.  While working in NASCAR, Chris found his first big adrenaline fix: over the wall . pit crew member.   For 4 years Chris was the rear tire carrier for multiple race teams in the CARS Procup, ARCA Series, NASCAR East, Truck Series, Xfinity Series, and even for one Sprint Cup team that tried to make the Daytona 500 in 2007.  When the economy slowed down in 2008, Chris moved back to Pennsylvania and went back to work for BGR, working on their ARCA and XFinity cars until he went back to college in 2009.
Realizing it was time for a change, Chris moved to Pittsburgh in 2009 to pursue his FAA Mechanics License (A&P) and an Associates Degree from the Pittsburgh Institute of Aeronautics.  College let him continue to refine his fabrication skills, as well as teaching him paint and bodywork, and much more about electrical and wiring.  While in college Chris founded Foximus Motorsports, first as a shop, then as his own race team as he began taking what he had learned while working on stock cars and airplanes and applying it with his own driving ability. In 2013 he gradated with his degree and his A&P license, taking the award for best technician out of his 44 person graduating class.  This lead to job opportunities in South Carolina, so back South he headed again, spending two years working for and becoming a Lead Technician for an Aircraft Repair Station, all while autocrossing with the SCCA and helping working on Spec Miatas.  Certified on 4 different airframes, and Pratt & Whitney factory certified for turboprop engine work, plans were in work to go ChumpCar racing, but it all changed when a call came in from California.  A month later, everything was loaded up and the race car was on a trailer as Chris headed West to take a job for SpaceX as a Propulsion Technician, because as he put it "How does it get any cooler than building rocket engines by day, and driving racecars on the weekend".  Since coming West, Chris has moved from SpaceX to Masten Space Systems where he was the flight operations manager and the crew chief for their "Xodiac" VTVL rocket.  Currently, Chris is employed by "Stealh Space Company" in Alameda, CA where he is on the Test Team and directs rocket engine testing.